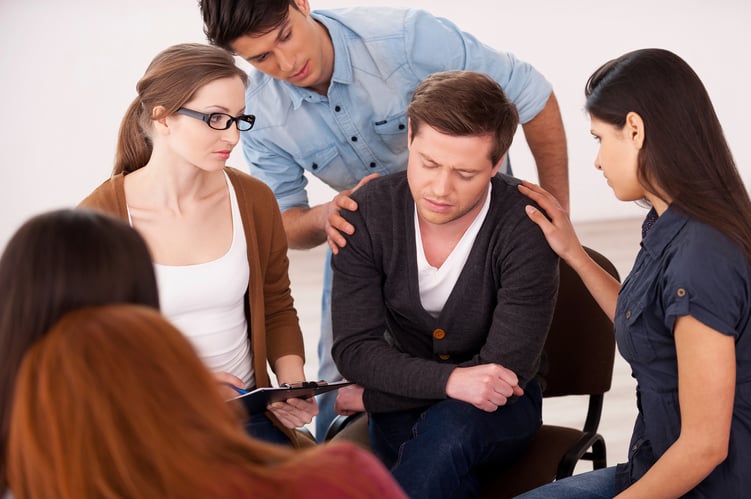 Family Recovery Series: 6 Things You Can Do to Help an Alcoholic Loved One.
Part One: Educate Yourself About Alcoholism and Addiction
Even though the first step in Al-Anon tells us we are powerless over another's drinking or addiction, we know there are things we can do to help the situation. In the coming months, we'd like to discuss 6 things you actually can do to help an alcoholic loved one.
Your loved may still choose to drink, and family members are powerless to change that. However, if family members do these six things, they will change the way their loved one's alcoholism affects them, and they will know they have done everything they could do to help.
This month, we are going to talk about one of the most important things you can do:
1. Educate yourself about alcoholism and addiction in order to help loved ones by understanding the disease.
In order to help your loved one who is struggling with alcohol or drug addiction, it is important to first understand alcoholism yourself. There is not agreement about the cause – genetics versus environment, but there is agreement about the definition of alcoholism. The medical field understands it is a disease that involves the brain.
First, for an alcoholic there is a physical allergy (an abnormal response) to alcohol. What that means is that an alcoholic does not metabolize alcohol the way a normal person does.
Second, with both alcoholism and addiction, there is a powerful mental obsession that leads alcoholics and addicts back to drinking and drugs unless they experience a significant change in their thinking. This change involves connecting to an unsuspected inner resource. It is very important for family members and friends to have an in-depth understanding of alcoholism and addiction. This knowledge is the basis of responding to the disease in ways that really help.
Understanding alcoholism also minimizes the hurt and anger we feel around the alcoholic's behavior. When we understand the disease, we don't have to take the behavior personally. We are then better able to set healthy boundaries around the effects of the disease for ourselves and our loved ones.
Frequently we see family members in our Family Program who have no idea what it means for alcoholism to be a disease. Some may understand that once their loved one takes that first drink or starts using the drug, they lose the power of choice over whether or not they will continue. Few can understand why they would take that first drink or use the drug again to begin with.
In other words, most family members do not understand the obsessive component of alcoholism and addiction. This is difficult for someone who is not addicted to understand. But this understanding is crucial to the family recovery process. Our Family Program participants often change their response to their loved ones once they fully grasp the nature of the disease.
I am so grateful for the deeper understanding of the mind of an alcoholic.

~Father of an alcoholic, participant in The Retreat Family Program
It is important to remember that you are not alone. We are always here to help. For More Information Download our Free Family Brochure!
---
Our Mission at the Retreat.
Our mission is to improve the quality of life for individuals, families and communities affected by alcohol and drug dependency by providing affordable, effective educational services grounded in the Twelve Step principles of Alcoholics Anonymous.