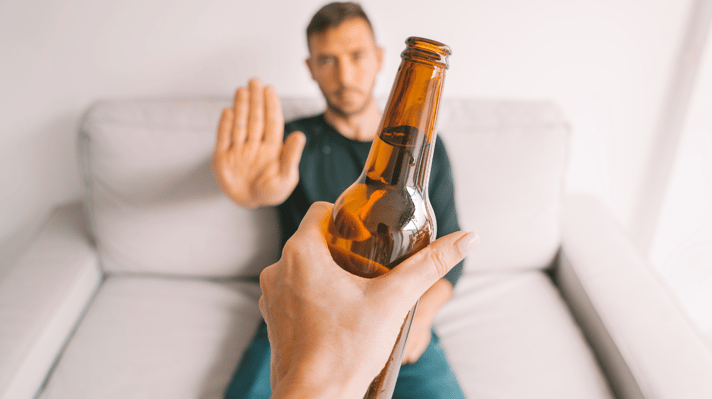 Alcoholism is a type of addiction that can affect an individual's mental and physical health. To avoid further complications, rehabilitation is recommended. However, understanding how to get an alcoholic into rehab can be a confusing process, especially if the affected individual doesn't acknowledge their addiction. If you or a loved one are looking for recovery options, here is an alcohol rehab guide to help you better understand the process.
What Do They Do in Rehab for Alcoholics?
Recovery begins the moment you check into your rehab facility. Services then vary based on the type of rehabilitation center. Some rehabs are strictly for assessments or clinical counseling, while others, like The Retreat, focus on intensive orientations to the solution of recovery. This allows our residents to work towards building a life of sobriety and reducing their risk of relapse. During your stay, you'll follow a predetermined schedule of activities that includes plenty of personal time, group work, study programs, and educational resources. You'll also attend various AA meetings and work a Twelve Step program. Through this approach, The Retreat aims to help individuals strengthen their confidence and integrate themselves into the sober living community.
How Much is Alcohol Rehab?
The price of alcohol rehab varies based on the length of stay, location, and type of facility. The Retreat's minimum length of stay is 30 days, but this can be extended based on individual needs. For the initial period of 30 days, the residential program costs $5,600. If you would like to lengthen you stay, the price decreases to $4,800 for each additional 30 days. While these prices can seem high, the outcome is well worth the investment. There are also partial scholarships available for those in need. If you're interested in learning more, ask a member of our admissions team for a more comprehensive alcohol rehab guide to prices.
Alcohol Rehab Success Rate
Success rates vary based on the individual, as those who are forced into rehab have a harder time remaining sober when they leave. This is why The Retreat has an admission criterion to join the program. We serve both men and women who recognize that they have an alcohol or drug addiction and who are committed and motivated to recover. We also require that individuals are physically and psychologically stable to ensure the best outcome for all of our guests. Following their stay, 86% of our guests said their quality of life had improved significantly and 54% of our guests reported continuous abstinence from all mood-altering chemicals for the 12 months after their experience at The Retreat.

Getting an alcoholic to get to rehab isn't always an easy feat. It requires dedication to accept and overcome their addiction. This often includes a certain level of awareness. To help increase your loved one's rate of success, it's important to find a comprehensive recovery program that goes beyond clinical evaluations. At The Retreat, we aim to improve the quality of life for individuals, families, and communities affected by alcohol and drug dependency by providing affordable, effective educational services that are grounded in the Twelve Step principles of Alcoholics Anonymous. To learn more about your options, or to inquire about joining our supportive, educational environment, contact us today at 1-866-928-3434.