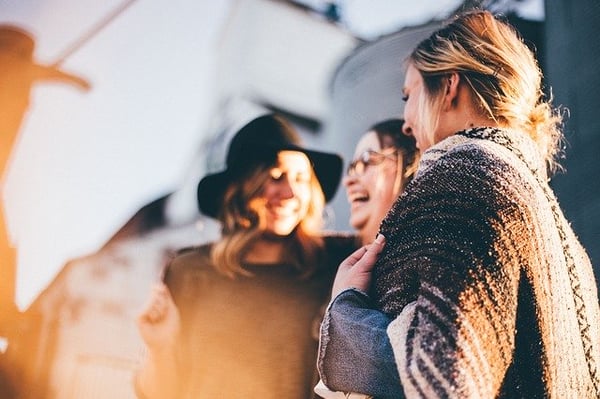 A definition of the word sponsor published at a time when the A.A. program was in its infancy states: "Sponsor - One who assumes, or one to whom is delegated, responsibility for some other person." Webster, circa - 1936
Although sponsorship is not mentioned specifically in the first 164 pages of the book Alcoholics Anonymous, the practice developed out of 12th Step work that early A.A. members conducted with people who were interested in the A.A. program. Guidance on 12th Step work can be found throughout the first 164 pages in passages like this:
"But the ex-problem drinker who has found this solution, who is properly armed with facts about himself, can generally win the confidence of another alcoholic in a few hours. Until such an understanding is reached, little or nothing can be accomplished." (Alcoholics Anonymous, Pg. 18)
Thirty years after the Big Book was printed, Bill Wilson wrote this about sponsorship.
"Every sponsor is necessarily a leader. The stakes are huge. A human life, and usually the happiness of a whole family, hangs in the balance. What the sponsor does and says, how well he estimates the reactions of his prospects, how well he times and makes his presentation, how well he handles criticisms and how well he leads his prospect on by personal spiritual example -- well, these attributes of leadership can make all the difference, often the difference between life and death." AA Co-Founder, Bill W., April 1959, "Leadership in AA: Ever a Vital Need,", The Language of the Heart
In the section on Sponsorship in the A.A. publication, Living Sober, it relates how the term "sponsor" became part of the A.A. vernacular. Here it states that hospitals were willing to admit alcoholics for treatment if they had a sponsor. It states… "The sponsor took the patient to the hospital, visited him or her regularly, was present when the patient was discharged, and took the patient home and then to the AA meeting. At the meeting, the sponsor introduced the newcomer to other happily non drinking alcoholics. All through the early months of recovery, the sponsor stood by, ready to answer questions, or to listen whenever needed". (Living Sober – section on Sponsorship)
Co-founder of the A.A. program, Dr. Bob Smith took the matter of Sponsorship very seriously. History records that he helped approximately 5,000 alcoholics over a 10-year period. Why did he go to such lengths to help other alcoholics?
"Because every time I do it, I take out a little more insurance for myself against a possible slip." - Dr. Bob Smith
For More Information on The Retreat Programs Please Download our FREE Brochure.