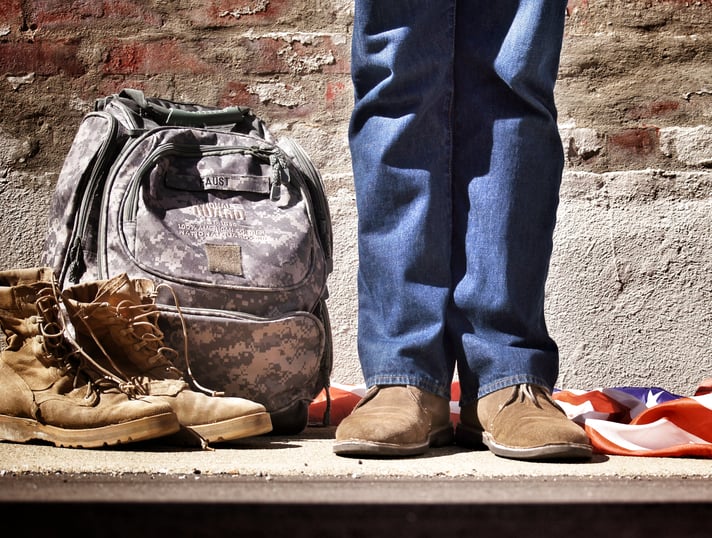 I would like to share some of my thoughts on the long tradition of cooperation that the U.S. Armed Forces have enjoyed with Alcoholics Anonymous. As you probably know, the program of AA was co-founded by a former WWI Field Artillery officer of the U.S. Army - Lt. Bill Wilson. I have often wondered how Bill's war time experiences may have intensified his alcoholism and his subsequent recovery therefrom. If you doubt that WWI had a profound affect on Bill, you need only look at the first word of the first chapter of the Big Book - "War fever ran high..."
AA was just in its infancy when WWII erupted. Thousands of men volunteered or were drafted for the war effort. The fledgling home office in New York, that would later become GSO NY, worried whether the war would be too much for the newly sober-serving AA members. To Bill's delight, and to the joy of those AA members serving on the Home-Front, the war didn't prove to be too much. On the contrary, our newly sober AA members were surviving and thriving in their combat experiences. Perhaps they didn't feel the need to drink because they had already been through their own personal war. Perhaps it was because the principles of AA kept them grounded and focused when the world around them seemed hell-bent on destruction.
When WWII ended our AA GI members started meetings where they were stationed. AA in Europe took root due in part to the GI AA meetings which were held in Germany, France, Italy, Austria and elsewhere. Many of these English speaking AA meetings are still in existence today. Other AA meetings started by GIs invited local nationals to attend. Today these meetings are conducted entirely by local nationals in their host nation tongues.
In 2009 I received orders to Iraq. I arrived there in the spring. To my disappointment there wasn't an AA meeting established on our combat base. So, in keeping faith with our fellow sober sisters and brothers-in-arms, I and a few other AA members started a meeting near the city of Basra, Iraq. Since Basra is believed to be the ancient home of the Garden of Eden we had to name the meeting
The Eden AA Group. I don't know if that meeting is still going on today, but it sure helped keep six drunks sober while we were deployed there. Additionally, I had the honor of attending AA meetings in Tallil, Iraq and Balad, Iraq. All of these meetings were started by sober-soldiers who wanted to give back "that which was freely given" to them.
Isn't it ironic that not very long ago many soldiers would have thought "I don't want to go through a war without getting drunk". Now I and thousands of others like me think "I don't want to go through a war without attending an AA Meeting."
For More Information About the Retreat and The Sober Programs Offered Download our Free Brochure!