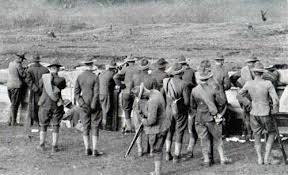 All of us, or nearly all of us, are sober when we read this essay. For us, getting sober is no longer the issue. Staying sober is. Alcoholism and addiction are chronic illnesses, and relapses are common. Staying clean and sober requires an ongoing participation in recovery. The best recovery is in Twelve Step programs. Meetings are good. Step work is better. Working with other alcoholics to help them get sober is best. A.A.'s "Big Book"says "Nothing will so much insure immunity from drinking as intensive work with other alcoholics. It works when other activities fail." (p.89) I know that this is true for me.
Here's my situation: I am sixty-six years old. I rarely sleep well, and I have had a migraine headache every single day since July 4th, 1954. So, it is easy to be tired and cranky. I have been to thousands of A.A. meetings, so it is easy to conclude that, if I go to one more, I won't hear anything new. There are days when my life doesn't feel important enough to haul myself to a meeting and fight for my recovery. So, instead, I have adopted recovery for all of us as my cause, and I devote myself to recovery for all of us alcoholics and addicts. That way, when I won't get up and fight for me, I'll get up and fight for us.
I have an original, 1939, first printing "Big Book" of Alcoholics Anonymous. I purchased it on EBay when it was a mass of pages with a torn binding. I had it rebound at "The Book Doctor" in Dallas. It's still shabby, but so am I. On the page that is the equivalent to today's page 102, someone who owned it long ago wrote "This is it!" in the margin. There, we read: "Your job now is to be at the place where you may be of maximum helpfulness to others, You should not hesitate to visit the most sordid spot on earth on such an errand.
Keep on the firing line of life with these motives and God will keep you unharmed" so never hesitate to go anywhere if you can be helpful. I've been on the firing line for a long time. Over twenty years ago, near Boston, I got a call one evening from a friend in the program who was driving a cab. He had a woman in his cab who was inside a bar, trying to sell her baby to buy crack. He asked me what to do. I found out how much money she wanted for the baby, and then had him buy the baby for a hundred dollars, which I gave him, ditch the mom, and bring the baby over to me. I called the police to pick up the baby, and then worked with the Assistant District Attorney to get the mom a plea deal that lead to the state paying for drug treatment as part of her sentence, and eventual reunion with her daughter once she was reliably sober. Two years later, and 18 months sober, they were together with state supervision. The cab driver and I stayed on the firing line and helped both mom and baby.
At The Retreat, our volunteers and staff are on the firing line of life every day. We welcome guests who need recovery, and put them with our volunteers, who have recovery, in a community based on Alcoholics Anonymous. We study the Big Book together, line by line, to get sober and to stay sober. Every month, more men and women leave The Retreat, to take their places on the firing line of life.
For More Information on The Retreat Download our Free Brochure!