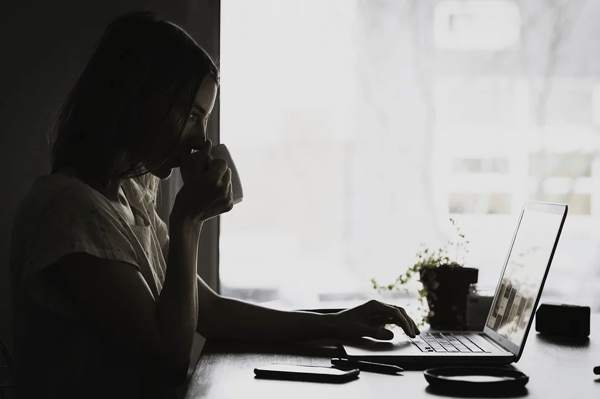 Johann Hari stated at the end of his viral "TED Talk" that… "the opposite of addiction is not sobriety; the opposite of addiction is connection". This comment was received as a landmark and almost heretical statement in the field of addiction treatment. It sent shock waves through the recovery community. It was a new and innovative way to view addiction and address recovery.
But the truth of the matter is, this concept of connection as an antidote to addiction can be found in the famous conversation that Dr. Carl Jung had with Roland Hazard in the early twentieth century in the years leading up to the foundation of Alcoholics Anonymous in 1935.
Dr. Jung, the world-famous psychiatrist, was working with Roland Hazard, an American businessman, on Roland's alcohol problem. Roland left Dr. Jung's care in Switzerland and traveled back to the U.S. Within days of being back home, Roland found himself miserably drunk again. Roland called Dr. Jung and told him of his relapse. Dr. Jung explained that Roland was a hopeless alcoholic and that unless he had a "profound spiritual experience" his chances at recovery were nil. Shortly thereafter, Roland found the Oxford Groups and had the "profound spiritual experience", Dr. Jung had described. Roland started practicing the principles of the Oxford program which included: extending the message of hope through change by means of "personal" evangelism: one changed person sharing his experience with another. In other words, connection.
This connection started a chain of events that would eventually lead to the program of A.A. As one author put it, "Jung talked to Roland H., Roland H. talked to Ebby T., Ebby T. talked to Bill W., Bill W. talked to Dr. Bob and thank God someone talked to me".
These connections are a foundational element of the A.A. program and can be found in the 12th Step which states: …tried to carry this message to other alcoholics. These connections can also be found in the first three words of the 1st Step which state, "We admitted we…" This emphasis on "We" ever reminds A.A. members that it is a "we" program and that "we" recover together. In other words, through connection.
But how does one stay connected with this new health crisis that is facing the world? While businesses and events are shutting down around us, how do we as a recovery community stay connected?
In a recent paper published by the A.A. General Service Office (G.S.O.) in NY, the following suggestions were given for group and individual health pertaining to the COVID-19 virus:
Create contact lists and keep in touch by phone, email or social media.
Consider having meetings by phone or online.
Provide members information for the A.A. Online Intergroup (www.aa-intergroup.org)
In addition to the suggestions from G.S.O. NY, individuals and groups may want to consider the following practices:
Wipe and disinfect common surfaces before and after the meeting.
Practice "Social Distancing" by spreading out and not sitting in close proximity to each other.
Consider going to smaller meetings until the crisis has passed.
Most importantly, remember "we" recover together. It may be more difficult to remain connected in these trying times, but it is doubly important that we do so. Addiction grows in isolation and connection is the opposite of addiction.
For More Information on The Retreat Programs Please Download our FREE Brochure.