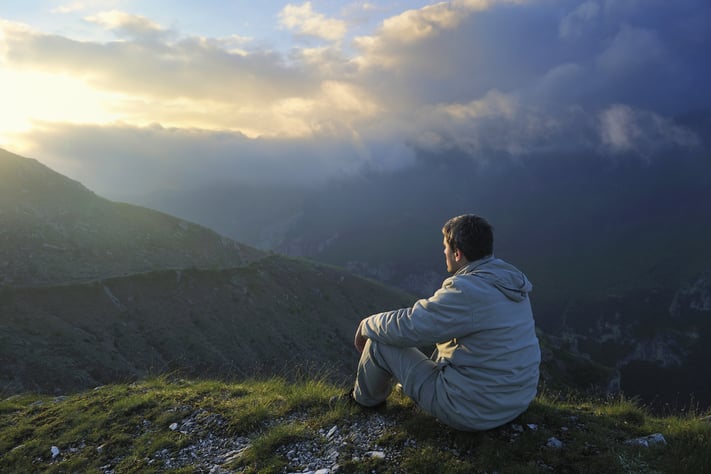 "Every A.A. group ought to be fully self-supporting, declining outside contributions." (Tradition Seven of the 12 Traditions of Alcoholics Anonymous)"
As we mature in our sobriety, we begin to see that not only do the 12 Traditions apply to the group to which I belong, but they also apply to me individually. Tradition seven reminds me about taking responsibility for my actions and contributions.
When I first came into the rooms of A.A. 41 years ago, it was common place to put a dollar in the basket. According to the Bureau of Labor Statistics consumer price index, today's prices in 2019 are 292.86% higher than average prices throughout 1978. In other words, $1 in 1978 is equivalent in purchasing power to about $3.93 in 2019. Thus, if I want to contribute my fair share to the group, I ought to be putting $4-$5 in the basket weekly. It doesn't make sense (or cents) that the longer I stay sober the less money I put into the basket. On the contrary, it makes perfect sense (or cents) that the longer I stay sober the more money I put into the basket.
So, where do I get this philosophy that the longer, I stay sober, the more I'm expected to give? I have three primary sources for this concept. The first comes from page 85 in the book Alcoholics Anonymous which says, "What we really have is a daily reprieve contingent on the maintenance of our spiritual condition."
A while back I was getting my car repaired. While waiting for the repairs to finish, my eyes fell upon a sign in the repair shop. The sign was so revelatory, I decided to take a picture of it. The sign showed that the more miles that were on a car, the more money it would take for the maintenance of that car. It occurred to me that this is also true of my sobriety. The longer I stay sober, the more that is required of me in the daily maintenance of my spiritual condition.
The second source for this philosophy comes from the same page in the book Alcoholics Anonymous (page 85) which states, "It is easy to let up on the spiritual program of action and rest on our laurels. We are headed for trouble if we do, for alcohol is a subtle foe." For me, resting on my laurels sounds like this… "Someone else will do it". "It doesn't matter if I miss a few weeks of meetings". "Somebody will make up the shortfall in the group's budget this month".
The last source for this philosophy comes from a book outside of A.A. conference approved literature, but it is a source that was used quite frequently by the Oxford Groups, the forerunner of A.A. This source states, "From everyone to whom much has been given, much will be required..." - Luke 12:48.
This quote reminds me that I have been blessed by sobriety. Moreover, an obligation that I incur from that blessing is to share my bounty with others.