Tony DeMello, a great spiritual teacher, used to say that in the spiritual life only three things are necessary: "Awareness, awareness, awareness."
He might as well have said that all we have to do to live spiritually is, "Wake up, wake up, wake up."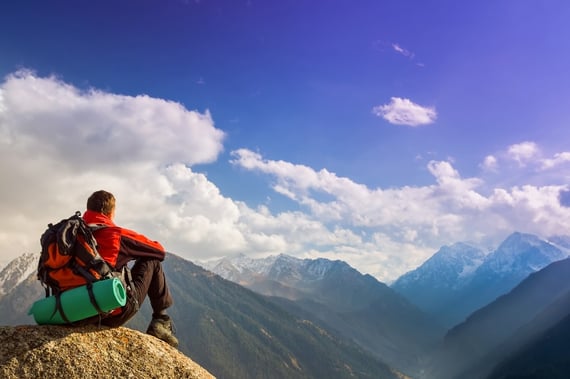 Virtually every spiritual tradition speaks of awakening or awareness as a goal of that tradition:
Hasidic Judaism speaks of nullification and absorption into God.
Buddhism speaks of detachment.
Taoism promises a deep intrinsic connection.
Christianity speaks of union with God as the goal.
Islam offers innate knowledge as its end.
Hinduism promises experience of one's blissful nature.

In comparison to some of those paths and in contrast to others, the 12 Steps presume that as we begin them, we are virtually asleep. We have become lazy, dishonest, and selfish, for starters. As we climb, we begin to wake up so that, by the tenth Step, "we have entered the world of the spirit." With our commitment to a daily personal inventory (Step 10) and to daily prayer and meditation (Step 11), we now are quite fully awake.
But awake to whom and to what?
From my experience of the Steps, I submit that we wake up to the constant and very personal care of a Divine Higher Power. We awaken further to our own beauty and dignity. We now know ourselves as "beloved" of the Divine. And we awaken to everyone and everything else's beauty and dignity, as well as our union with them. We really are brothers and sisters to the universe and to everything the universe includes. Without exception.
That has been my experience. And what has been yours?
Click Below To Request More Information About Our Services!