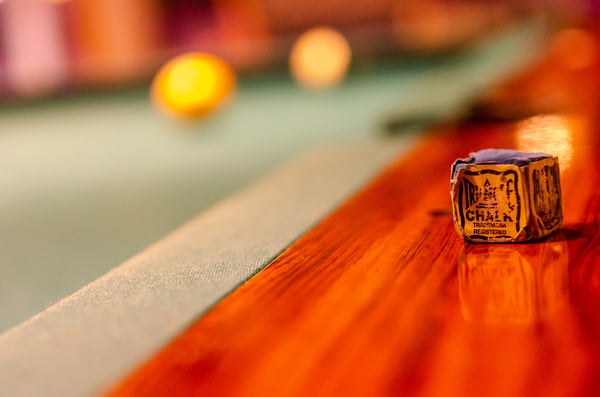 I found sobriety in the summer of 1978. I had been severely addicted to mood altering chemicals for six years. I hit bottom, went into a Substance Use Disorder treatment center, and started practicing a recovery program in August of 1978.
When I returned home, I shared a living space with my brother who kept an ample supply of drugs and alcohol. For the last several years of my addiction, he kept me well stocked with what I needed. Now that I was sober, that was going to change. I told him, "If you want to get high, that's your business. But if you're drug and alcohol use ever interferes with my sobriety, I will do something about it." He blew me off, but I was serious and held to my promise.
Two years later and coming up on my two-year recovery birthday, I went downstairs into our family basement. We had a stereo there and a pool table that could be converted into a ping-pong table. We would recreate there a lot and it was always cool and comfortable. This particular afternoon, I went there to listen to some music and chill-out. That's when I found my Charlie Daniel's Band album, "Fire on the Mountain".
My brother had been listening to the stereo about an hour before I got home and had used the album to de-seed his pot and roll joints. He must have been high or in a rush or both because he left his pot on the album. I remembered my promise to him and thought, "this crosses the line".
I gathered up his dope and went to his place of employment. I told him in no uncertain terms that I had a right to live in an environment that was free of drugs and alcohol and that he had violated that right. I told him that he had one of two choices, he could: 1). Explain to his probation officer why he was in possession of an ounce of marijuana. 2). Put himself on a waiting list for a treatment program.
What happened next is an issue of disagreement between us. I claim that he threatened to kill me with a tire iron and he claims he went willingly into Detox. I state that my memory is better than his because I didn't use drugs and alcohol as long as he did. He claims that I'm full of shit and I don't let facts get in the way of a good story. Nonetheless, the end result was that he did go into Detox and eventually a 30-day treatment program. This year on the 15th of June, my brother will celebrate forty years of sobriety.
The gift of recovery has changed our family fundamentally. Many of my family members are in recovery programs and neither my children nor my grandchildren have ever seen me drunk or high a day in my life. Similarly, my brother's children will be raised in a home environment that is filled with grace, serenity and recovery. Recovery is a true miracle for our family and so radically different from the home environment in which both he and I were raised. And in a small, strange way we have the Charlie Daniels Band to thank for that.
For More Information on The Retreat Programs Please Download our FREE Brochure.