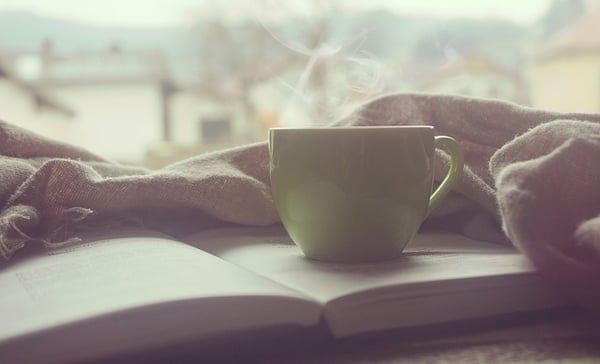 A fascinating thing about the book Alcoholics Anonymous is how accurate it is at describing our shared experience. This quote is from page 84. It is describing the change of heart and mind after we have completed the first ten steps. We have a new relationship with alcohol. It isn't running our lives any more. Sanity will have returned. We will seldom be interested in liquor, and if tempted, we recoil from it as from a hot flame. I had that experience in December.
It is years since I have had a strong desire for a drink or a drug, strong enough to be called a temptation. What I have had is the occasional vague desire, along the lines of "Wouldn't it be nice..." That thought is followed immediately by "No, it wouldn't." and then it is gone.
December 16th was different. I was flying back to Minneapolis from Los Angeles, something I do often. I was in the Delta Airlines Sky Club in Terminal 2, with two hours until my flight. I had consumed a glass of Coca-Cola when I felt a strong desire for a drink. It took a classic form: "You could have just one... the flight is four hours and by the time you get home, it would have dissipated... no one here knows you, no one would know..." All that was in my mind. Of course, it wasn't true. I have never had just one drink. I have never had just two.
I said to God, inside my head rather than out loud "I could use some help here!" The thought came to me from page 133 about having chocolate available in case a vague craving arose. I silently said to God "This is a lot more than a vague craving!" but I acted on the thought and remembered that the club room often had a tray of chocolate brownies.
I went searching for the brownies and didn't find any. I kept looking for chocolate, and finally found some chocolate chip cookies. I decided that they would have to do. I took several and got a cup of coffee to go with them. I set up my computer and read the online New York Times with my coffee and chocolate chip cookies. I said, "Thanks for the help."
I got on my flight to Minneapolis, wondering what had brought on the strong temptation. Was it just a random event, or was it the situation where I thought I could drink, unobserved? Because I'm a "million miler, platinum medallion flyer" I get upgraded to first class, where the drinks are free. By now, the desire to drink was gone. Five minutes after I sat down, my sponsee from Saint Paul, Minnesota walked down the aisle and greeted me. Surprise!
If I had taken a drink or two, or three or four in the Sky Club, I would have been so busted! Five minutes after that, another man from the Summit Hill AA meeting walked down the aisle and greeted me. I would have been busted twice! I said, inside, "OK, God, I got the message: as our book says, each day is a day we must carry the vision of God's will into all our activities."
My experience in the Sky Club was disturbing and uncomfortable. I hope I don't feel that way again for a long time, or perhaps never. I expect to be back at that Sky Club on March 14th, and at other Sky Clubs on April 5th, 8th, 15th, 25th, and 27th. I learned once again that this program works, and that we can rely on our Big Book and upon God.