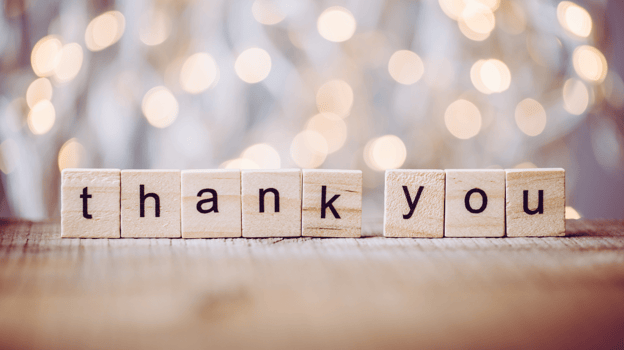 Did you know that November is National Gratitude Month? We often hear within the rooms of recovery that it's important to have an attitude of gratitude, but why all this emphasis on gratitude? Why is it so important to our mental, physical, and spiritual health?
It's amazing how something as simple as an attitudinal shift away from pessimism and toward gratitude can give new meaning to life. Research shows that people who practice gratitude every day are not only happier but also healthier. People who practice gratitude report feeling better. People who practice gratitude report feeling less resentment and frustration. People who practice gratitude report feeling more content and have lower levels of depression.
Moreover, gratitude is good for relationships. Behaving in an appreciative way not only improves existing relationships but can also help you widen your recovery circle of friends. People are attracted to positive energy. Acknowledging other people's contributions, showing appreciation for their efforts, leads to better relationships at home and in the workplace.
The practice of gratitude is ancient wisdom and can be found in the Torah where it states, "This is the day which the Lord hath made; let us rejoice and be glad in it." It can be found in the writings of the great Roman philosopher Marcus Aurelius, who wrote, "The happiness of your life depends upon the quality of your thoughts." President Abraham Lincoln weighed in on this philosophy when he wrote, "Most folks are about as happy as they make up their minds to be."
Even within the rooms of 12-Step recovery we find this attitudinal focus echoed. We often hear within our meetings, "Right thinking will lead to right behavior". We are constantly seeing the slogans prominently displayed which remind us to, "Think, Think, Think," "First Things First," "Easy Does It," and "One Day At A Time." And we are reminded on page 417 of the book Alcoholics Anonymous the following sage wisdom, "I need to concentrate not so much on what needs to be changed in the world as on what needs to be changed in me and in my attitudes."
Gratitude is one of the simplest ways to change our perspective. It allows us to accent the positive, rather than focus on the negative. It helps us appreciate the little things in life which we can often take for granted. It brings about deep feelings of satisfaction, connection, and serenity.
Coincidentally, Thanksgiving falls in gratitude month. On Thanksgiving Day, we express gratitude to our Higher Power for the blessings that have been bestowed upon us. This Thanksgiving, try practicing gratitude by asking your family and guests to name just one thing for which they are grateful. You'll be amazed at the smiles, laughter, and tears of joy this simple exercise can bring about.
Happy Gratitude Month!