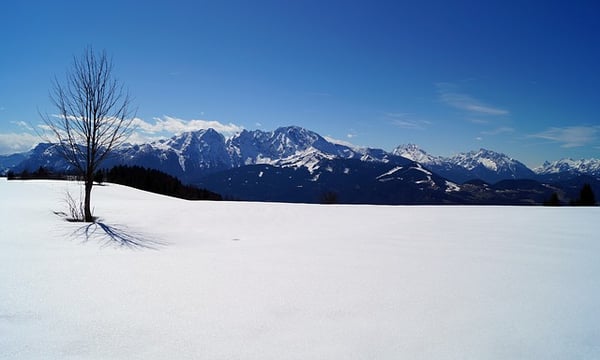 There is something extremely satisfying to me when I look out the window first thing in the morning after a new snow and see the perfectly clean state of the world. No dog prints, no dirty sand sprays from recent plows, no half melted snow forts. It's just pure, un-touched perfection! I feel this way often when I know I am starting a new day and living an authentic life to the best of my ability. I don't get perfection like that crisp morning snow, but I do get a clean and un-touched slate every day! And I do get to take advantage of that fresh slate to practice living in my truth.
I have heard the phrase "live in your truth" many times since I embarked on my journey into recovery. It was a foreign statement to me at first considering I spent year's prior covering up my messes with lies and omissions and self-denial. It was also foreign because I knew no other way to carry on life except to present myself as I thought I should rather than as I truly was. As the months and years of sobriety add up and the days of lessons take hold, I get to experience moments of living in my truth. What this means to me is being completely honest about what I have done, not done, what I believe, and what hurts and joys I am experiencing. It's being fully real, out loud and proud, about my journey. Puttin' it out there with both the good and the bad.
But it also means, on a much deeper level, having complete honesty with myself about who I am and walking in that truth every day. Without explanation or regret. Embracing it with pride and excitement even when I find this self-searching confusing and often painful. I feel at peace and balanced when I am presenting myself with the truth of who I am. I also find my life falls into a steady stream when I voice my truth about my wants, needs and beliefs without apology. This isn't easy. Learning to respect and love self is one of the hardest but most rewarding things one can do. Especially as a co-dependent. I want people to like me. I want to be accepted. I want to be best at things because it affirms my worth. That's exhausting and not living in truth. And it makes my brain foggy! It makes me want to eat a whole cake! It doesn't work. It's not truth.
I now know that being truly accepted and appreciated first comes from accepting and appreciating me…myself… just as I am and how I was created. 100 percent wonderful and beautiful. It takes a lot of time and reflection to get to that place. I hear people say that in early recovery you have to get to know yourself. That's kind of true for me. I knew myself just fine as I was and as best I could at the time in order to survive in the past. But at some point it was time to get to know my soul and every corner of it. Who was I was created to be? How will those traits serve a loving purpose? What hurts me deep down? What gives me crazy joy? What am I afraid of and why? What makes me laugh? What makes me weep? Who are the people I should surround myself with that can support all of that? And so on!
When I start searching for answers to these questions of truth about my soul, it is then that I can show up as that true self and express that to others. The need for acceptance by others diminishes and I wholly accept and respect me! Opinions become less valuable. People's expectations become less valuable. Climbing the ladder of life becomes less valuable. And when I embrace that for real, I get to live with a clean and peaceful slate. And then….I get to find the value in the truth in others. I get to support them as I have been supported with a compassion that comes with my own soul searching. I get to love others the way I have been loved and have learned to love myself. Which makes me seriously happy! So here's to you! And here's to your beautiful and amazing journey to your truth! And here's to loving you crazy while you search for a life in that truth! It is worth it! And so are you! Breathe easy in this uncovering of yourself, you are doing great….it's true!