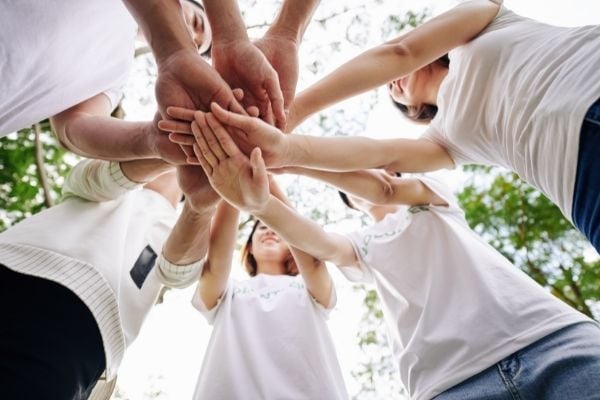 Recovery Month is a national observance held every September. Started in 1989, Recovery Month educates Americans that substance use treatment and mental health services can enable those with a mental and/or substance use disorder to live a healthy and rewarding life.
There are millions of Americans whose lives have been transformed through recovery. Since these successes often go unnoticed by the broader population, Recovery Month provides a vehicle for everyone to celebrate these accomplishments. Each September, tens of thousands of recovery programs around the country celebrate Recovery Month. Each telling unique gains made by those in recovery. In sharing these stories, we increase awareness and foster a greater understanding about mental and substance use disorders.
Each year, Recovery Month has a new focus and theme. The 2021 National Recovery Month theme is, "Recovery is For Everyone: Every Person, Every Family, Every Community." This theme reminds people in recovery and those who support them that no one is alone in the journey through recovery. Everyone's journey is different, but we are all in this together. The 2021 Recovery Month observance will work to promote and support new evidence-based treatment and recovery practices, the emergence of a strong and proud recovery community, and the dedication of service providers and community members across the nation who make recovery in all its forms possible.
While substance abuse and mental health services are nothing new, the stigma attached to them remains. Recovery Month provides not only an opportunity to help eliminate the stigma but to demonstrate the human face behind the disease. The month serves as a celebration of the steps taken to improve access, information, and treatment.
Through seminars, documentaries, public service announcements, and awareness walks, communities around the nation are sending a message of hope. Look for events near you. Participate in a seminar, recovery walk or attend a lecture to learn about substance use disorder. Celebrate recovery and demonstrate to others that living in recovery is possible.
Here are just a few of the many recovery events going on in September in which to participate and celebrate recovery:
Sept 1: "What's Going On" (Songs from the Vietnam era) a concert to raise awareness and benefit Veterans in Recovery, St. Michael, MN. (https://lemusiqueroom.thundertix.com/events/186035)
Sept 3-5: Gopher State Roundup (www.gopherstateroundup.org)
Sept 12: St. Cloud Alano Club 60th Birthday Celebration (Sauk Rapids Municipal Park)
Sept 14: Rally Caps for Recovery (Mn. Twins vs. Cleveland Guardians) (https://minnesotarecovery.org/rally-caps-for-recovery/)
Sept 18: St. Cloud Intergroup A.A. Convention (www.stcloudintergroup.org)
Sept 18: 2218 Birthday Bash and Bike Run (http://www.2218alano.org)
Sept 18: Minnesota Recovery Connection's Annual Walk for Recovery (https://minnesotarecovery.org/walk/)
Sept 22: Recovery Community Network's Banquet for Recovery (https://www.eventbrite.com/e/banquet-for-recovery-tickets-162355773489)
Sept 25: Recovery Community Network's Walk for Recovery, St. Joseph, MN. (https://www.runreg.com/rcn-walk-for-recovery)