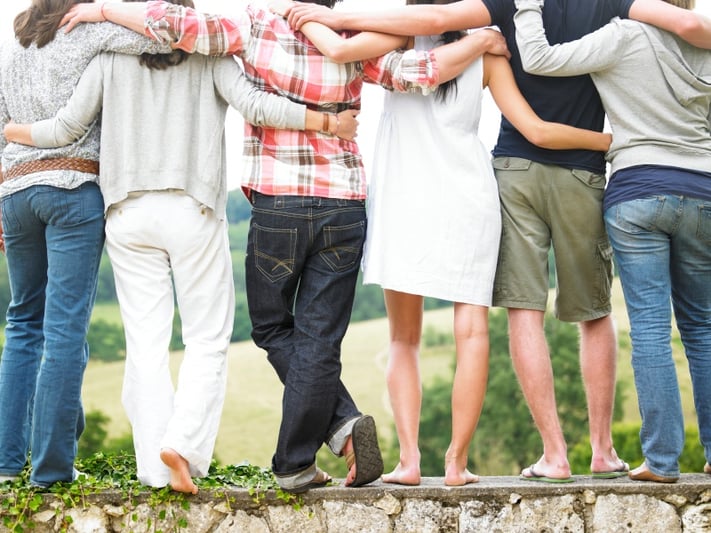 1.

It takes two to tango. In any situation if I respond with anger, hurt or frustration, the situation can quickly escalate.
If I respond with calm and reassurance the situation can quickly defuse.
If I refuse to do the dance of anger, the dance quickly ends.
2. What other people think of me is none of my business. I have a sponsor and significant others to whom I turn for advice and suggestions. If I try to live my life to appease and please those around me, I become a people pleaser. And there's an app for people pleasing – it's called Al-Anon.
3. An old sponsor of mine was very fond of the phrase, "It begins with me and ends with me". What that means is I look at my part and if I have done something that requires amends I make them. What the other person does is between them, God and their sponsor. I am not in this world to live up to the expectations of others, nor are they in this world to live up to my expectations. For those who try to live up to the expectations of others, or attempt to control others there is an app for that – it's called Al-Anon.
4. And from the Big Book we have this lesson… "We are there to sweep off our side of the street, realizing that nothing worthwhile can be accomplished until we do so…" Alcoholics Anonymous, (Big Book) pp. 77-78.
5. Also from the Big Book: "Resentment is the "number one" offender. It destroys more alcoholics than anything else. From it stem all forms of spiritual disease, for we have been not only mentally and physically ill, we have been spiritually sick. When the spiritual malady is overcome, we straighten out mentally and physically. In dealing with resentments, we set them on paper. We listed people, institutions or principles with whom we were angry. We asked ourselves why we were angry. In most cases it was found that our self-esteem, our pocketbooks, our ambitions, our personal relationships, were hurt or threatened". BB pp 64.
6. Additionally from the Big Book on page 417: "And acceptance is the answer to all my problems today. When I am disturbed, It is because I find some person, place, thing, situation -- some fact of my life -- unacceptable to me, and I can find no serenity until I accept that person, place, thing, or situation as being exactly the way it is supposed to be at this moment. Nothing, absolutely nothing happens in God's world by mistake. Until I could accept my alcoholism, I could not stay sober; unless I accept life completely on life's terms, I cannot be happy. I need to concentrate not so much on what needs to be changed in the world as on what needs to be changed in me and in my attitudes".
7. Finally from the Big Book, on pp 84: "Love and tolerance of others is our code".
Conflicts will arise in my life. No one leaves this spiritual plane unscathed. However, although conflicts are a given, how I respond to them is a choice. If I focus on my side of the street and I practice love and tolerance of others I can always weather "the slings and arrows of outrageous fortune".
"The ultimate measure of a man is not where he stands in moments of comfort and convenience, but where he stands at times of challenge and controversy." - Rev. Dr. Martin Luther King, Jr.
For More Information Download our FREE Brochure!