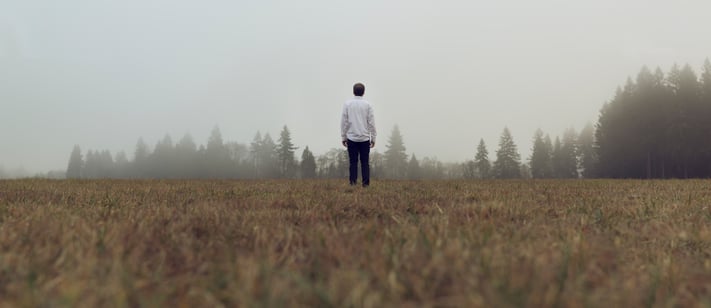 Recently, I overheard a person in recovery talk about being concerned because he hadn't had a spiritual awakening like Bill W. He was afraid he had done something wrong. He wondered if he had fallen out of favor with God. He questioned whether he had missed something when he went through the 12 Steps. He thought maybe he had glossed over some vital section of the first 164 pages.
Of course, none of the above was true. He discovered the answer to his questions when we went to the back of the Big Book and read the appendix entitled Spiritual Experience. In there he learned that the spiritual experience he encountered was of the type and variety that the author and psychologist William James once described as "the educational variety". My friend had gone through a spiritual experience that happened so slowly and almost imperceptibly that others noticed the profound psychic change within him before he did.
He came to learn that this is the case with most of us. Through the process of cleaning house, helping others and trusting God we all have had insights, epiphanies, and a profound alteration of our thinking and behavior. Through our application of the 12 Steps we have developed a "God-consciousness". This "still small voice within" directs our thoughts and actions so that we are in tune and harmony with our Higher Power. With some of us it happens quickly and with some it happens slowly, but it will become part of our spiritual routine if we work for it.
So what about Bill's profound spiritual experience?
In December of 1934 in Towns Hospital, Bill experienced a flash of white light and an overwhelming sense of well-being that freed him from his obsession and craving for alcohol. He felt as if he were in the presence of God. In Bill's own words he stated "I knew I was a free man".
So why did Bill have this profound spiritual awakening when so many of us have the spiritual experience of the educational variety that happens slowly over a period of time?
Perhaps it is because God is the Master Physician. As the Great Healer, God only prescribes that which the patient needs. God doesn't perform heart surgery when an aspirin regimen will do. Conversely, God doesn't say "take two of these and call me in the morning", when the patient needs to be in ICU. As the Master Physician, God knows exactly what I need and in what dosage I need it. There are those of us in the program that have needed a dramatic and profound God intervention to relieve of us of the obsession and craving for alcohol. There are also those of us who have only needed a gentle prodding and nudging to bring about a profound psychic change. Whichever the case, we can rest assured that we were all under the care of the Master Physician.
For More Information About Our Programs Download Our FREE Brochure!