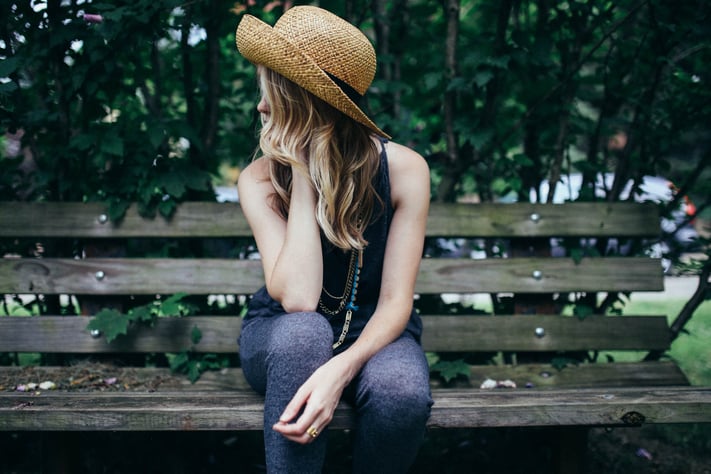 Yesterday I broke a little. OK, since I am talking about unlocking truth, I think I actually broke a
lot. I sort of shattered.
This process of recovery...its more than putting down my substance. Although that was the first
obvious step, and a struggle in itself, nobody could prepare me for the journey that lay ahead
once I got sober. As I write this, my desire is to fill a page with positive and encouraging words
that will uplift and give hope. But today I am not feelin' it and am in the midst of unlocking some
truths. Truths about myself and my character. Truths about my past and the harm I have done.
Truths about the harm that I endured through others. Truths about the fear I am allowing myself
to live in.
For some reason, it just came to fruition for this day. So, I climbed back into bed for a
bit had a really good cry and released the ick! And when I say cry, I mean the really ugly
sounding and get puffy eyes type of cry. And then I got up, wiped off the tears and reflected on
what it was that God was trying to show me. When these days happen, I know they are a gift
even though it hurts. And I know I have to tap into some ounce of strength to power through
them. Sometimes, and on this particular day, that strength was simply taking a next breath,
getting up and giving it up. Through the experience of trial and error I have learned that I need
to feel every bit of these moments in time and embrace them because there is an incredible
piece of spiritual growth on the other side.
Sobriety and the recovery journey is clearly about putting down the mind altering and pain
numbing substances, but its more than that. That's just the beginning. When I am living in the
12 steps and allowing them to have their way with me, my recovery journey is about shedding
the darkness and unlocking my truths. And not all my truths are, at first, entirely pretty.
However, it is working through these moments that I can turn a corner and grow in faith,
compassion, kindness, understanding, forgiveness, grace and love. For others and for myself.
I want that list to define my character, but in order to get that I need to experience a few lousy
bumps along the way. I need to be open to unlocking some ugly and painful truths. And I need
to do this in an accepting and non-condemning way.
The beautiful thing about the enlightenment I receive in this recovery journey, is that although it
can be hard to bare at times, if I don't numb the moments with alcohol and I chose to live
through the moment, on the other side is another piece of freedom that I get to live. My God,
my higher power, knows just when I am ready to handle such times. God prepares me gently
and gracefully and walks with me to move through them. I can move through it knowing that
healing is on the other end and that enduring the heartbreak is only temporary. For it has been
proven to me time and time again, that when I am feeling distressed and broken, if I tune into
the strength and love of my higher power, it will pass. I will grow. I will have a fuller heart and a
new perspective. I might even love myself a little bit more. And then I will be able to share this
experience, strength and hope with another. And that my friends is worth all the tears and
struggles.
The truth will set you free! Piece by piece, one day at a time, one tear at a time. And it will be
ok! Because we don't do this alone. We do this in partnership with each other and with God.
And that is a winning combination! The combination that will ultimately unlock all our truths and
give us joy and freedom. Even if we have to get tear stained and puffy-eyed along the way.
Learn More About Recovery and The Retreat Programs by Downloading our Free Brochure!